Vectra Electric + Aura Screen Single Straight Workstation
Vectra Electric + Aura Screen Single Straight Workstation
Single Straight Workstation 1 Screen
Feature Highlights:
Single Straight Workstation ; 1 Blade Aura Workstation Screen
White Powdercoat Finish
Standard Scallop to Worktop
Desk height range 685-1125mm (excluding worktop)
Side Mounting Screen Height 300mm
Centre Mounting Screen Height 300mm
Workstation Cluster includes; Worktop, Desk Frame, Screens, Brackets
Workstation Cluster excludes; Power/Data & Softwiring, Caddies, Chairs, Shelves
Extended colour range options available only
Note: Worktops are reduced by 10mm overall to provide necessary clearance
Aura Screen is tested for fire retardancy
Aura Screen Noise Reduction Coefficient (NRC) is 0.85
5 year warranty (excludes textile components)
Product description
Vectra Electric + Aura Panel Workstation
An ergonomically designed, versatile desking system that's perfect for the office. The Vectra Desking system is built for comfort, performance and choice.
Combine the Vectra Electric Workstation with Aura Panel Screens to increase privacy and functionality.
* Optional side mounting screens and accessories available
Individual Worktop Sizes (mm)
1200 W x 600 D
1200 W x 750 D
1500 W x 600 D
1500 W x 750 D
1800 W x 600 D
1800 W x 750 D
Worktop Colour Options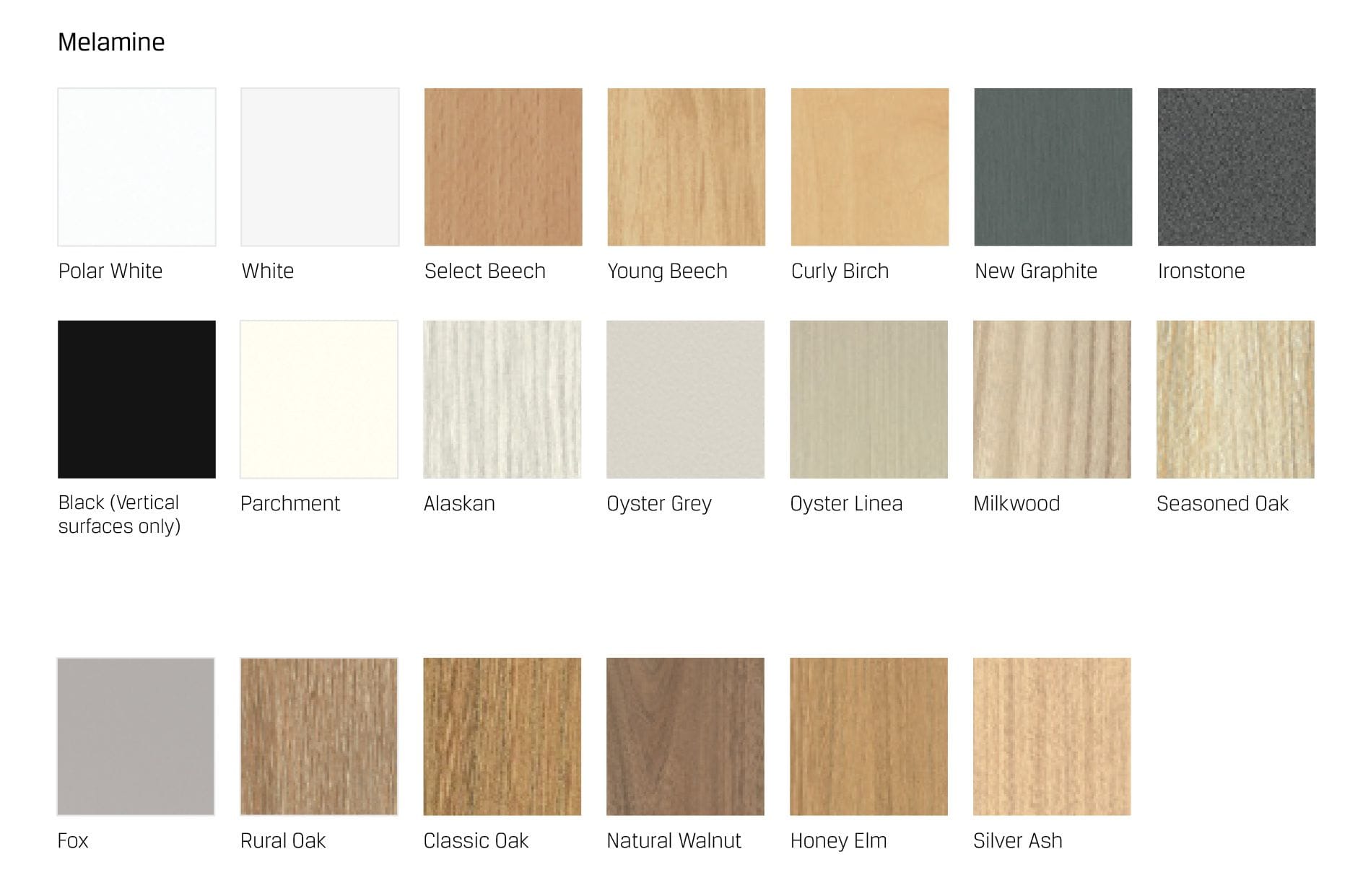 Aura Panel Colour Options