Strata Standard + Connect 30 Single Straight Cluster 1 Screen
Strata Standard + Connect 30 Single Straight Cluster 1 Screen
Strata Standard + Connect 30 Workstation Cluster
Single Straight Cluster 1 Screen
Feature Highlights:
Single Straight Cluster; 1 Workstation Screen
Available in White Powdercoat Finish
Finished Screen Height 1200mm
Side Mounting Screen Height 800mm
Centre Mounting Screen Height 500mm
Below Desk Duct to all Screens
Standard Scallop to Worktop
Screen size for large orders may be changed
Workstation Cluster includes; Worktop, Desk Frame, Screens, Brackets
Workstation Cluster excludes; Power/Data & Softwiring, Caddies, Chairs, Shelves
Express & Extended colour & size range options
Product description
Strata Standard + Connect 30 Workstation
Boasting the modern, slimline look of the Strata Selection, the Standard is supplied at the fixed height of 720mm (with the worktop). It's also highly flexible, with a choice of configuration options.
Combine the Strata Standard Workstation with Connect 30 Screens to increase privacy and functionality.
* Optional Side Mounting Screens Available
Individual Worktop Sizes (mm)
1200 W x 600 D
1200 W x 750 D
1500 W x 600 D
1500 W x 750 D
1800 W x 600 D
1800 W x 750 D
Worktop Colour Options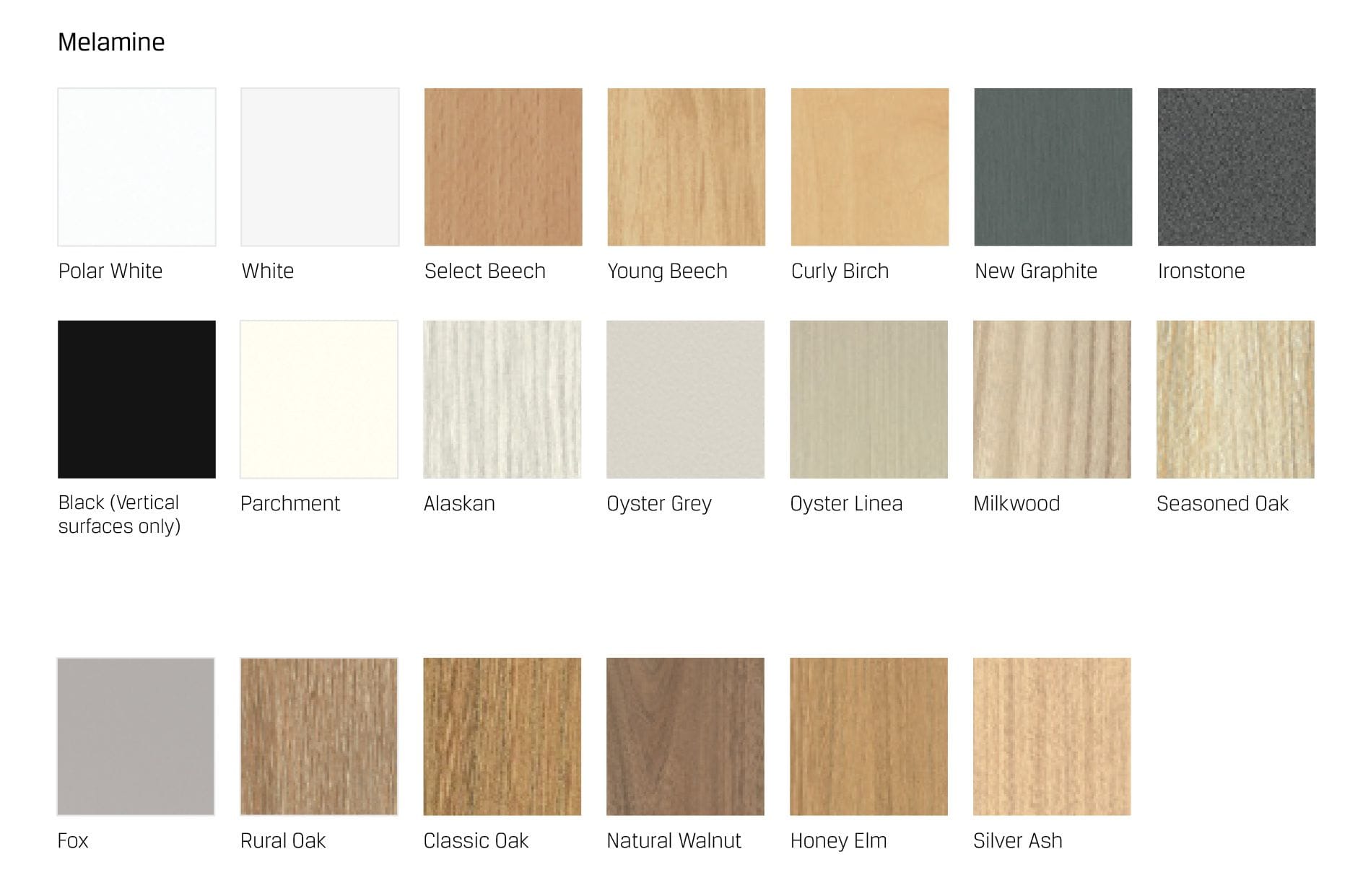 Screen Colour Options