Strata Standard + Aura Screen SSW
Strata Standard + Aura Screen Single Straight Workstation
Single Straight Workstation 1 Screen
Feature Highlights:
Single Straight Workstation ; 1 Workstation Screen
White Powdercoat Finish
Standard Scallop to Worktop
Finished Screen Height 1020mm
Side Mounting Screen Height 300mm
Workstation Cluster includes; Worktop, Desk Frame, Screens, Brackets
Workstation Cluster excludes; Power/Data & Softwiring, Caddies, Chairs, Shelves
Extended colour range options available only
10 year warranty (excludes textile components)
Product description
Strata Standard + Aura Panel Workstation
Boasting the modern, slimline look of the Strata Selection, the Standard is supplied at the fixed height of 720mm (with the worktop). It's also highly flexible, with a choice of configuration options.
Combine Strata Standard with the versatile Aura Panel Screens to increase privacy and functionality.
* Optional side mounting screens and accessories available
Individual Worktop Sizes (mm)
1200 W x 600 D
1200 W x 750 D
1500 W x 600 D
1500 W x 750 D
1800 W x 600 D
1800 W x 750 D
Worktop Colour Options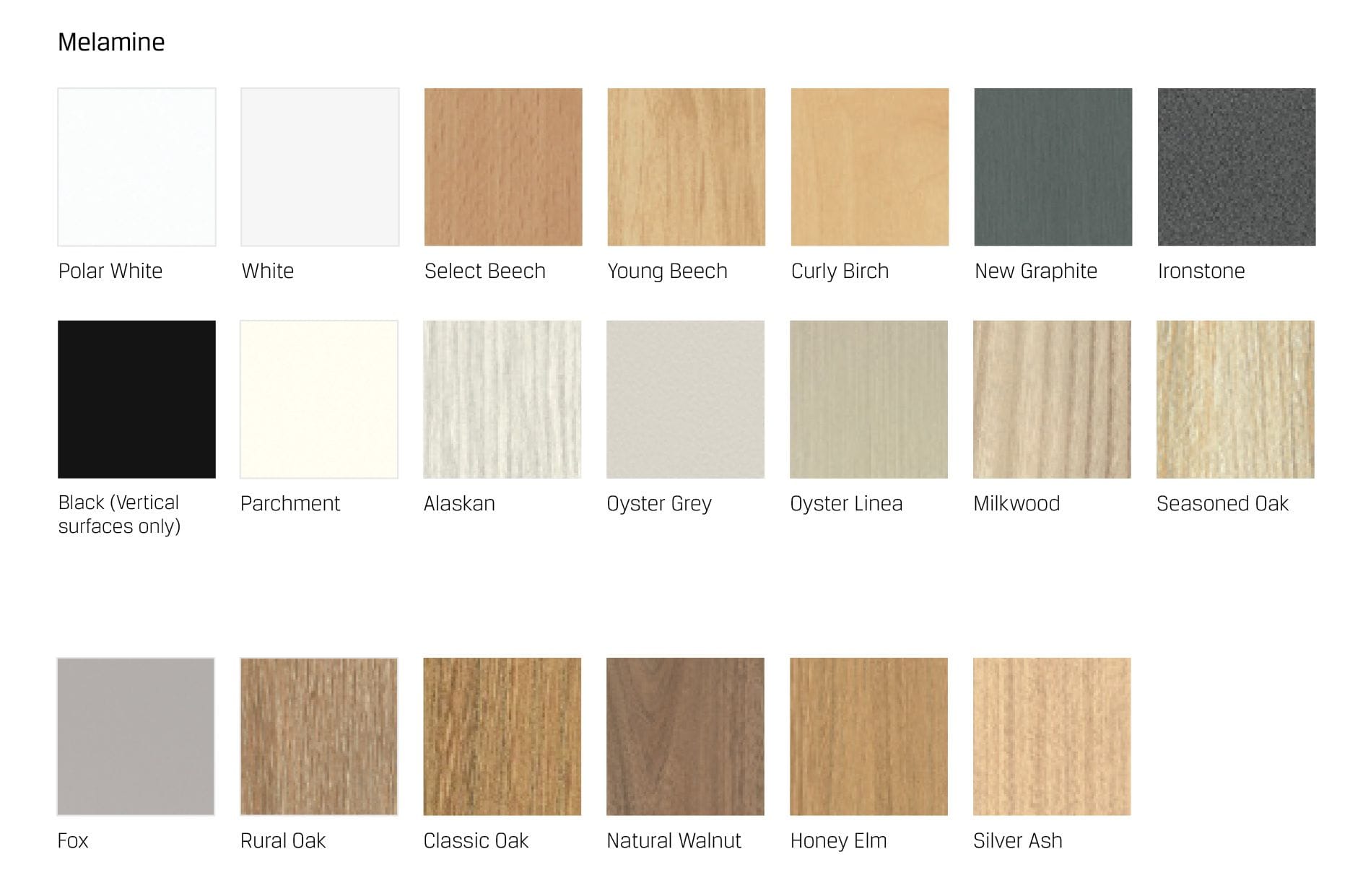 Aura Panel Colour Options